Here are some photo highlights of our time at the beach…
Bangrak Beach at sunset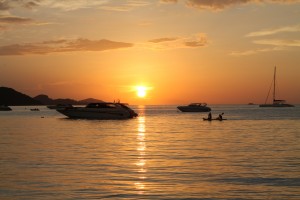 Nothing like a refreshing mojito on a hot Koh Samui night!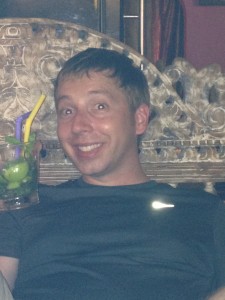 Lunchtime on Koh Samui: Pad Kra Pao Gai (chicken with chiles and Thai basil over rice) and a cold bottle of soda water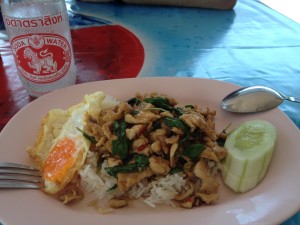 Leaving Koh Samui on the ferry to Koh Phangan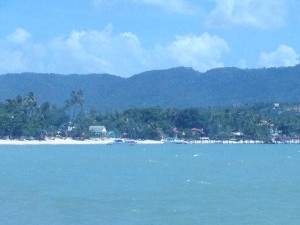 Blue Ocean Garden, where we've been staying on Koh Phangan.  Koh Phangan is much less developed and more laid-back than Koh Samui and has been a great place to kick back for a couple of days.
A cold Chang beer helps wash the burn out of spicy Thai food!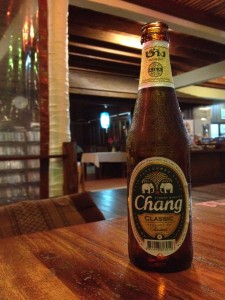 Fresh fruit for breakfast–the bananas here have such great flavor and the pineapple is super sweet.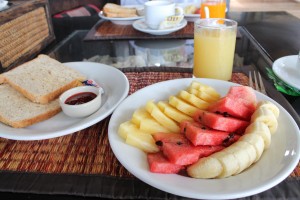 A Thai street dog living the good life on the beach on Koh Phangan