We got to Melbourne in a pretty miserable state.  About a week into our two-week tour of India, I came down with a nasty cold that lingered for over two weeks.  After five or six days of managing to ward it off, John finally succumbed to it as well.  So we were already pretty down in the dumps when we boarded the first of three flights that would take us, over a span of about 26 hours, from Aurangabad, India to Melbourne, Australia.  The red-eye from Mumbai to Kuala Lumpur, our second of the three flights, was the one that really did us in.  The loud and rambunctious children sitting in front of us kept us up all night, and by the time we arrived in Melbourne, we were really beat.  So we were incredibly happy and grateful to be welcomed at the Melbourne airport by my long-time best friend, Jenny, and her fiancé, Craig (we learned that's pronounced Aussie-style, with two syllables, "Cray—egg").
Jenny and Craig loaded us and our bags into their car and drove us back to their fantastically clean, cozy, hipster-ville apartment, where Craig made us the best egg, cheese, and bacon sandwiches I've ever eaten (sorry, John—I just really liked the sandwich Craig made!).  They put us to bed and then the next morning they waited and waited and waited for us to eventually wake up.  We finally headed out into town around 2pm for a beautiful afternoon of bike-riding, market-eating, and walking through the parks.  Maybe it was the smog-filled gray skies in India that affected our perspective, but the sky in Melbourne seemed so beautiful.  Its blue color somehow seemed different than what we see at home.  I couldn't help gazing up at it and remarking on it repeatedly.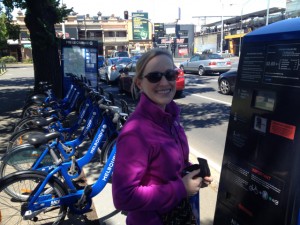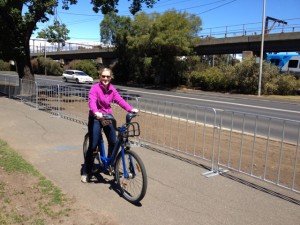 Unfortunately for Jenny and Craig's sakes, John and I were pretty boring in Melbourne.  We were feeling so under the weather that we spent most of our week there sleeping and resting, recovering from our colds and also treating John's stomach bugs, thanks to an Aussie doctor's visit and trustworthy medication from a Melbourne pharmacy.  Jenny and Craig did manage to get us out of the apartment a bit, though.  We explored St. Kilda one evening, topped off with lots of fresh bakery treats, we had oysters and fish and chips, plus lots of pizza and even homemade burritos, we spent a sunny afternoon at the famous Melbourne Cricket Ground watching a local cricket match, we went disco bowling, and we even got to celebrate Thanksgiving together with a freshly roasted turkey.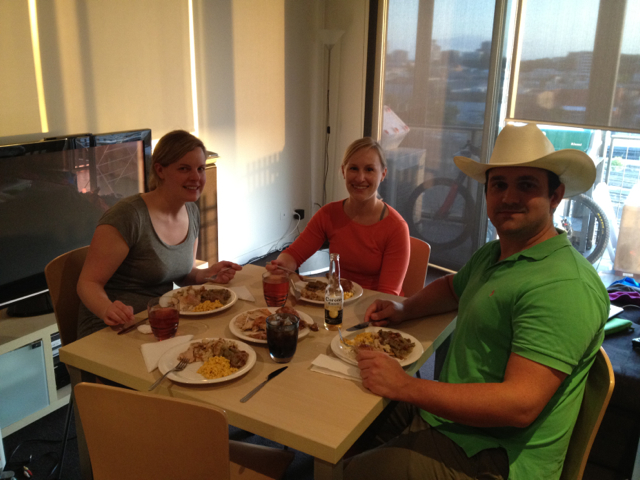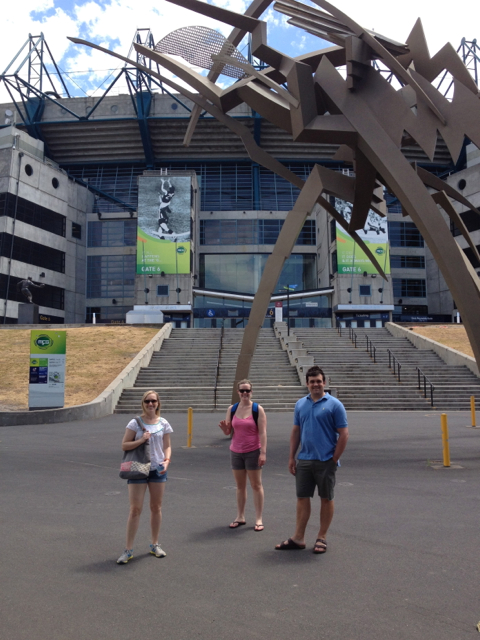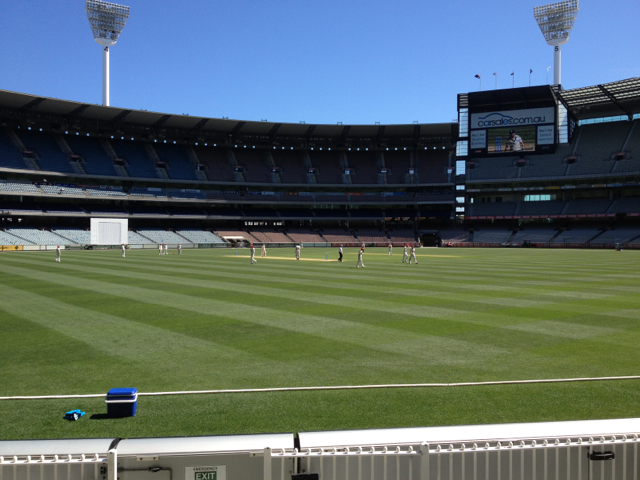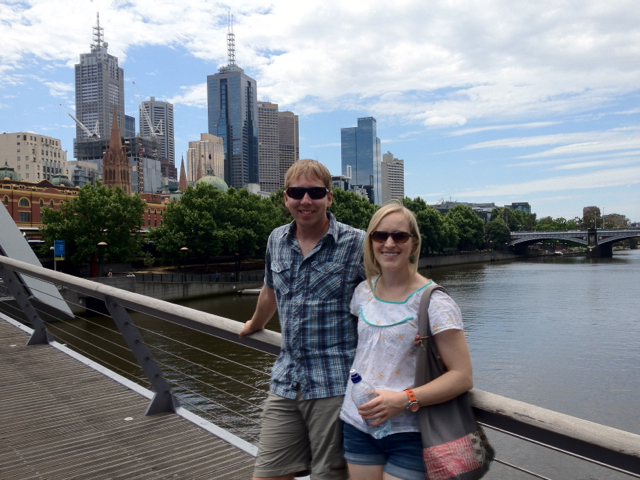 Best of all, Jenny and I engaged in our favorite pastime—afternoon tea with girl talk at a swanky hotel.  Sparkling wine, Assam tea, lots of sandwiches, and freshly baked scones with clotted cream.  Yum.
Jenny and I have been best friends for over twenty years, but for the majority of that time, we've lived in different states and sometimes in different countries, so it was really special to have the chance to visit her in Australia and get to know Craig (now her husband—congratulations, guys!).  We're so excited for you guys, we miss you, and I can't wait to see you again soon for wedding take two!